Are you a Dog Trainer or Behaviour Consultant working with an increasing number of Romanian Rescue Dogs?
Then this program is for you!
There has been an exponential rise in imported dogs from Romania over the last 12 months and a significant increase in the need for trainers and behaviourists who understand these dogs, to help work with and support adopters.
There is no getting away from the fact that Romanian dogs are wired differently to British dogs and can present with some quite unique challenges both in terms of behaviour problems and responses to training approaches.
As the founder and business owner of The DOG's Point of View, I have been working with these dogs and their families for over 5 years and I am consistently taking on clients who have struggled to achieve successful outcomes with previous professionals they have hired and more importantly have not always been given the best advice for these sensitive and often complex souls.
So! I am beyond excited to now be running the Romanian Rescue Dog Pro's program, specifically for trainers and behaviour specialists who want to up their game when working with Romanian dogs and their families.
Not only is this program going to include an extensive amount of information on working with Romanian dogs and achieving successful results, but it's also going to provide you with a whole stack of other great features!
What's Included?
A complete self paced course with two group Q&A calls each month and access to a community of Professionals all working with foreign rescue dogs.
36 Individual Modules divided into 7 areas of Understanding & Working with Romanian Dogs (15 more Modules in the process of being added!)

Access to 2 additional courses (A further 40+ Modules of information and guidance for your clients)

Bi-weekly deep dives into all things Romanian Dog related with our Q&A's sessions

Lifetime Access to your course material.

Learn how you can support new adopters to prevent the development of problems

Guidance on working processes for the most common behavioural challenges your clients need help with

How best to make progress with the increasing number of fearful dogs being adopted

Working with reactivity in Romanian dogs and why it can be different to British dogs

Learn from real client case studies

Get help and advice with your own client cases

Discuss, share and celebrate your successes with likeminded professionals in the private Facebook Group

Complete Case Studies to become an 'RR Pro Recommend Trainer' - Have your Dog Training business listed on the DOG's Point of View Website and receive client referrals from my main community group (You could earn the price of your course back before you've even finished it!)

NB: Submission deadline of 6 months following enrolment applies.
Your Course Price Today = £595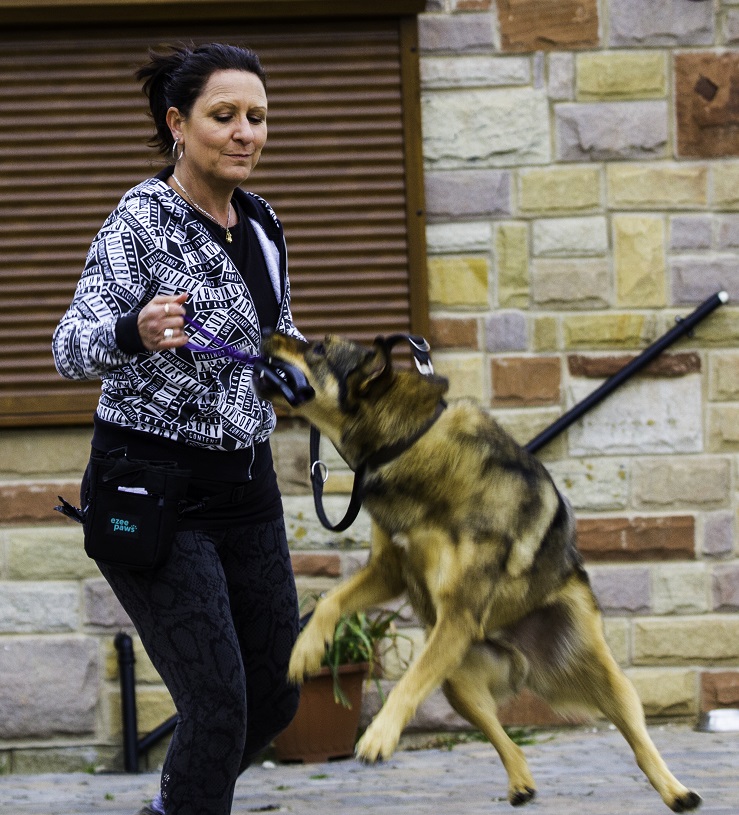 About Meesh Masters
Meesh Masters is the founder and business owner at The Dog's Point of View, author of 2 books and specialises in working with Romanian Rescue dogs, providing educational resources for their adopters via home study courses, seminars, webinars and her Adopters Coaching Group
After becoming involved with Romanian Rescue dogs in 2015, both as a support advisor to new adopters and a fosterer herself, she was led to look deeper into the thinking, feeling, emotional depths of these dogs, when she realised they were different to British dogs.
She soon discovered how their genetics and bloodline, being from street dogs, meant they were more in tune with their instinctive nature's.  She went on to learn that she needed to adjust the ways she interacted with and worked with these dogs, to accommodate their more streetwise and cautious characteristics. It became very evident that these dogs responded differently to 'training' in the conventional sense at times.
And so it became her passion to share everything she was learning, and is still learning, about the Romanian Dog's Point of View with as many adopters as possible.
Today she is Patron of two Romanian Rescue Charities and advisor to various rescue organisations. Her entire business focuses solely on supporting and working with adopters of predominantly Romanian but also other European street dogs.